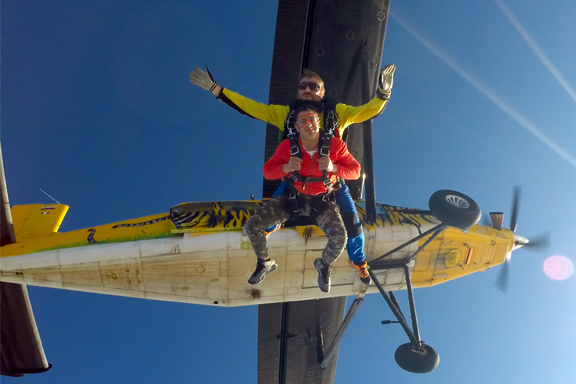 WHAT IS?
Tandem launching with a two-seater parachute is the fastest way for trying the skydiving and free fall.
HOW IT HAPPENS?

Arrived in drop zone, you will be prepared with a simple and easy briefing of 10 minutes and harnessed, and you ll be ready for your take off. You will jump from 14000 feet of height hooked at the instructor, and you will traverl at a speed of 200 km/h for a pure minute of adrenaline. Since opening of the parachute, you will have the possibility to manage it, with the help of the tandem-pilot, for still 6 minutes with available dual controls. You will softly land on the grass.
MEMORY

If you want to watch your jump with family and friends, you can request an operator that will record everything since the preparation (briefing and harness), during the free fall and during the landing time. You can choose between photos, videos or both.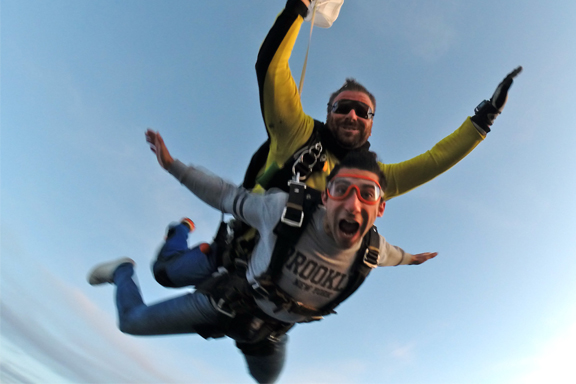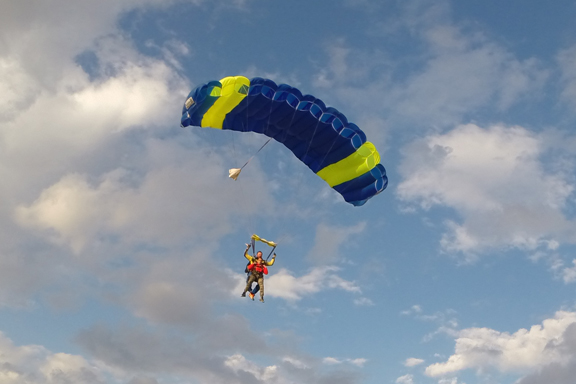 WHAT DO YOU NEED?
It is necessary only to dress the sportswear, and all the rest will be supplied to you. No medical certificate necessary, and no previous experience requested! The jump will happen in total safety, using systems and the tandem-parachute more advanced in the world. All of the equipment is periodically revised and certified from experts rated RAI. All of the instructors are certified from ENAC, very well trained using all of the most technical safe.

Other infos:
For the tandem jump, you must be 18years old , or 16years if accompained from a parent. Besides, between the requirements is necessary to not suffer of tachycardia and seizures. In the 24 hours before the jump, is not allowed diving. 

Additional service "Handy Cam"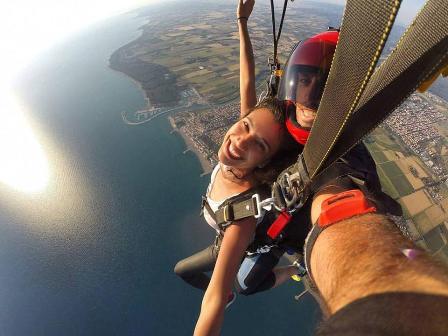 *Valid prices only for online booking by this page